 Lecture and Discussion Series in Digital Interculturality
Winter Semester 2023/24 (Oct 2023-Dec 2023)
8 online sessions live, once a week, Friday 12:00-13:30 CET
5 asynchronous sessions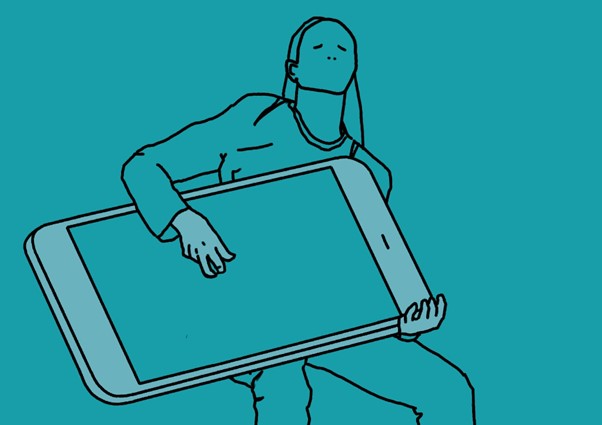 Illustration by Akemi Paz
Commencing on October 27 and concluding on December 15, 2023, we are pleased to announce a weekly Lecture and Discussion Series in collaboration with esteemed universities worldwide, including the Universities of Jena, Mainz, and Potsdam (Germany), Limerick (Ireland), Salvador (Brazil), Urbino (Italy), and Vienna (Austria).
🌐 Exploring Digital Interculturality: A myriad of intercultural interactions of various kinds have now become an everyday experience, mediated digitally via screens. This reflects a need for the extension of the understanding of intercultural communication. We suggest the term digital interculturality, seeing this as the hyper interculturality of the digital world with its potential for a vast variety of new and diverse connections, a web of digital uncertainty in which interculturalities are constantly transformed into more certain culturalities.
📚 A Multifaceted Approach: The programme draws on the multidisciplinary expertise of international university teachers. With diverse perspectives, we will examine this phenomenon from a variety of  angles.
🌍 Connecting Students Globally: Beyond lectures, we are creating an engaging online space where students from various third-level educational contexts may interact with one another in relation to the examined topic.
🗓️ What to Expect: The series consists of eight live online lectures coupled with discussion sessions, and a number of asynchronous recorded lectures, upon which students may also engage in discussion.
🎓 Earn Credits Towards Graduation: For participating students there is  an exciting opportunity to earn credit points towards the completion of  your studies. Register in your university's course catalogue or contact us for a certificate of participation: contact@redico.eu
Calendar
Name
University
 Title
Date
Fergal Lenehan
University of Jena, Germany
Intercultural New Media Studies and  Postdigital Cosmopolitanism
27.10.2023
Luisa Conti
University of Jena, Germany
Online Tribalism: Hate Speech and Community Formation
03.11.2023
Claus Ehrhardt
University of Urbino Carlo Bo, Italy
Politeness in Digital Communication
10.11.2023
Savio Siqueira
Bahia Federal University/CNPq (Brazil)

Virtual English as a Lingua Franca (VELF), Critical Interculturality and Decoloniality: How Can we Build Such Bridges in the ELT Classroom?

 17.11.2023
Milene Mendes de Oliveira
University of Potsdam, Germany
Simulation Games and Intercultural Interaction in Video-Conferencing Contexts
24.11.2023
Maria Rieder, Anita Barmettler and Marta Giralt
University of Limerick, Ireland
The use of Virtual Exchange in digital and intercultural competence education
01.12.2023
Nadine Thielemann and Martina Berrocal
Vienna University of Economics and Business, Austria and
Jena, Germany
#Turow – Debating the Mine on Twitter: National and Transcultural Discourses on Social Media
08.12.2023
Roman Lietz
Johannes Gutenberg University of Mainz, Germany
Social Cohesion and Identity Construction in Online Fandoms
15.12.2023