Here you can find our News Feed: What we're up to, where we're going and what we're writing about.
You can find articles, reports and press releases about our project in our press review.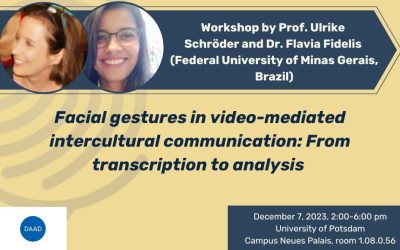 During the winter term 2023/24, a series of activities dealing with the topic of "digital interculturality" will be held at the University of Potsdam. One of them is the workshop "Facial gestures in video-mediated intercultural communication: From transcription to analysis" by Prof. Ulrike Schröder and Dr. Flavia Fidelis from the University of Minas Gerais, Brazil.
read more